CHEMEX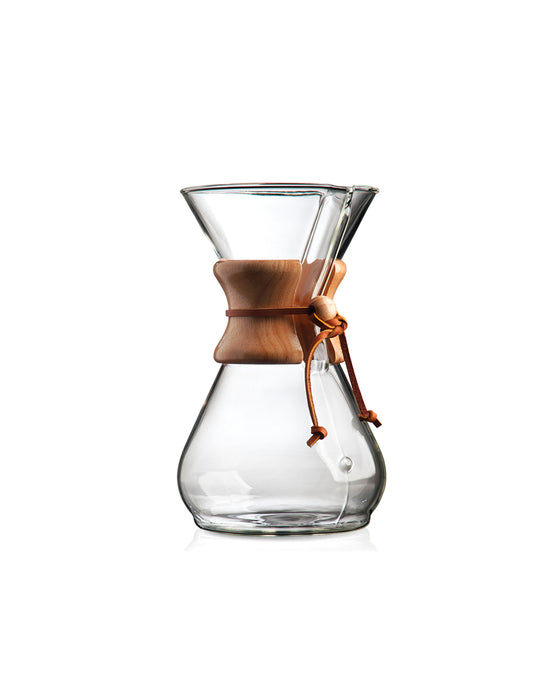 The Chemex® is so cool that it has its permanent place in the Museum of Modern Art in New York and it's also how James Bond prepares his coffee. Does he really need more to be well represented?
Since the Chemex® is made of glass, you can see your extraction as it happens and, being a manual gentle method, the recipe possibilities are virtually endless.
The wooden collar which serves as a beautiful decoration is also very useful to avoid getting burned.
*Requires Chemex filters sold separately.